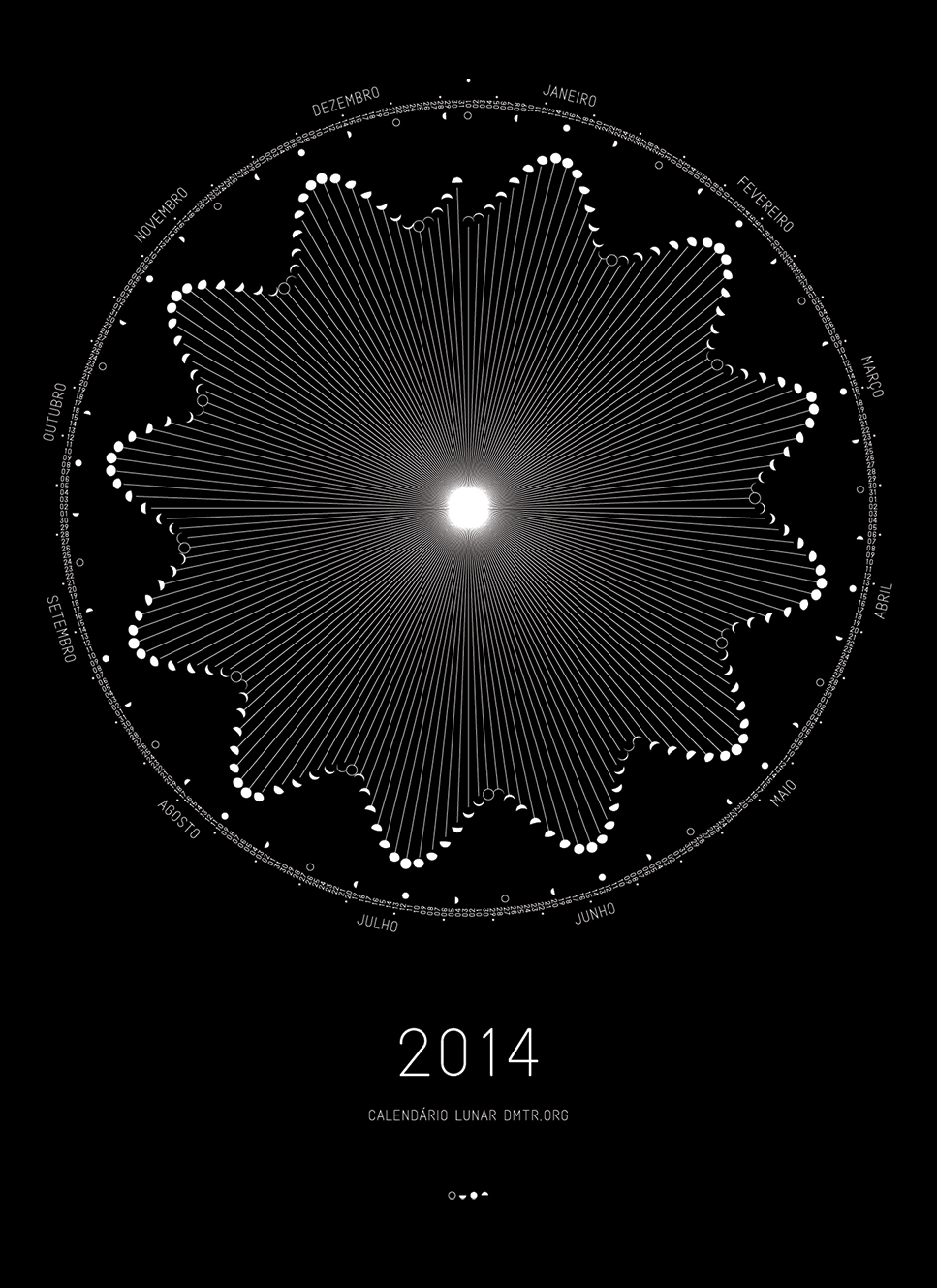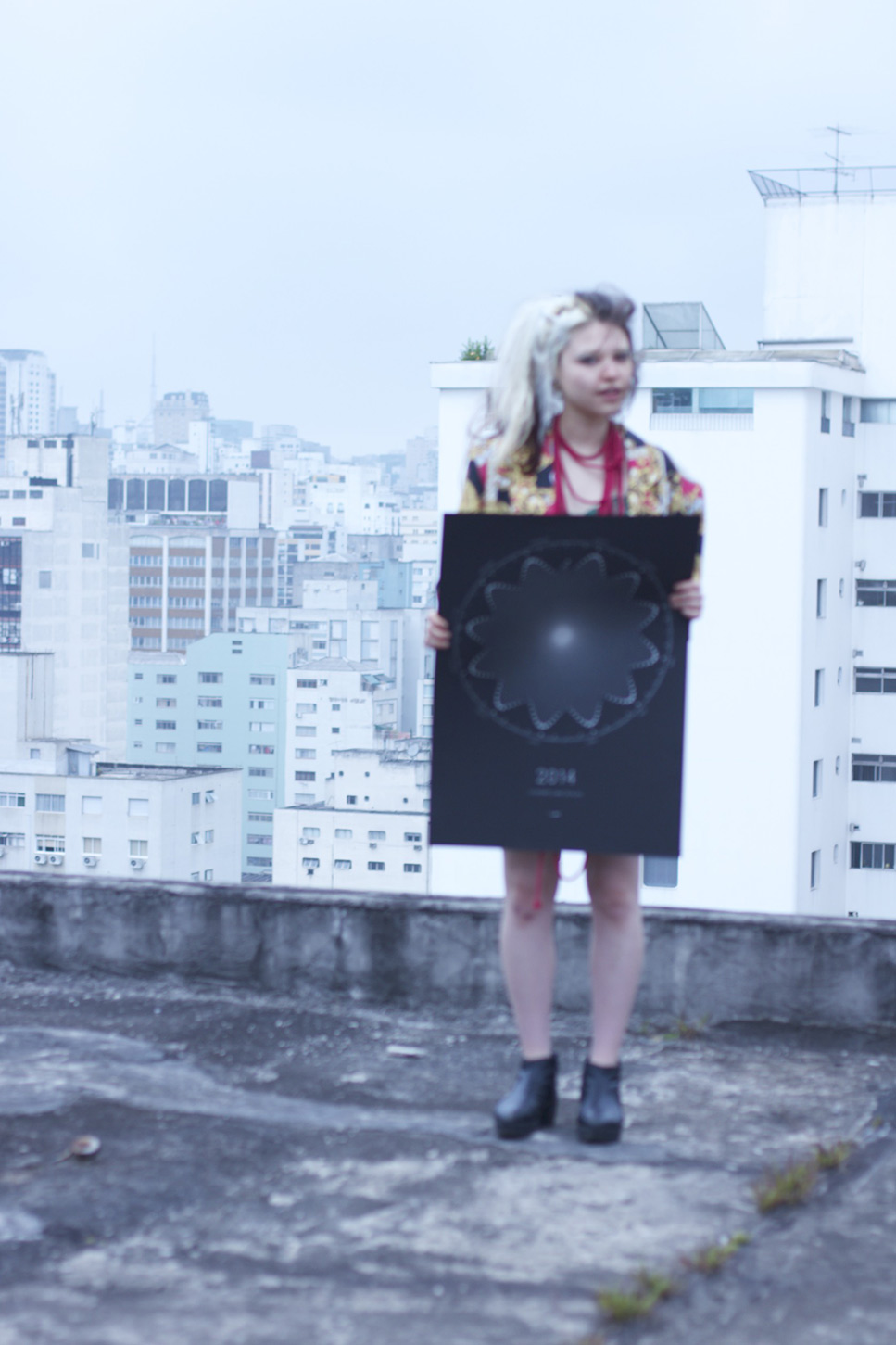 Lunar Calendar 2014 Poster
Silver Screenprint
Paper: markatto stile nero 240 g/m² 50 x 70cm
Made with programming using Python / Nodebox
Moon Phases font made with Fontforge and Spiro Curves

Awarded Bronze in Data Visualisation
Information is Beautiful awards

Destaque da 10ª Bienal Brasileira de Design Gráfico ADG


It ships from São Paulo — Brazil
We post twice a week, every monday and thursday
It takes about 3 weeks to arrive in USA and most countries.
During december it can take more time, antecipate yourself.
Lunar Calendar Poster Map

Now aceppting payments in Euro and Pound Sterling
For different shipping methods and quantities email lunar at dmtr dot org

tags: Lunar Calendar, Moon Calendar, Calendário Lunar, Paypal

Notice for image use in internet:
Do not crop or alter the original image.
Post with original credits and link http://dmtr.org/lunarcalendar/
Thank you!